Just like that, it's been two years since Covid-19 turned our world upside down. Covid-19 has continued to be an ongoing struggle, and just as things seem to be getting better, another variant comes to disrupt our lives and businesses. 
Covid has affected nearly every industry, and the interior design industry is no exception. Read on to learn more about the issues interior designers are facing due to Covid.
Split Client Engagement
In the unique times we are experiencing, it has become unexpectedly easier to communicate the value of interior design to prospective clients and followers as they are now spending more and more time in their homes. It can be argued that having a home or office space that is a reflection of what you love, what makes you feel comfortable and at ease, and where you feel you can safely retreat in times of distress, is critical to your overall well-being in the face of so much uncertainty. 
On the flip side, that same uncertainty and unpredictability that makes clients crave order and refuge at home can cause panic when it comes to finances and new projects especially as COVID has left its mark on what seems to be. Inevitably and understandably, there are going to be people that choose to pause and prioritize building their savings in the face of uncertainty.
While there are some who are pumping the breaks on designing their home, there is an increasing number of those that have been visualizing their future spaces over the past two years and are ready to execute the perfect refuge. Many people are taking the money they would have spent on travel or experiences currently restricted by Covid and putting it towards transforming their homes.  This increase in demand has presented a challenge for designers as they handle the influx of messages, choosing projects, and maintaining the solid reputation that has been built over the years while navigating the supply chain issues caused by COVID.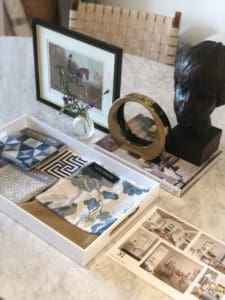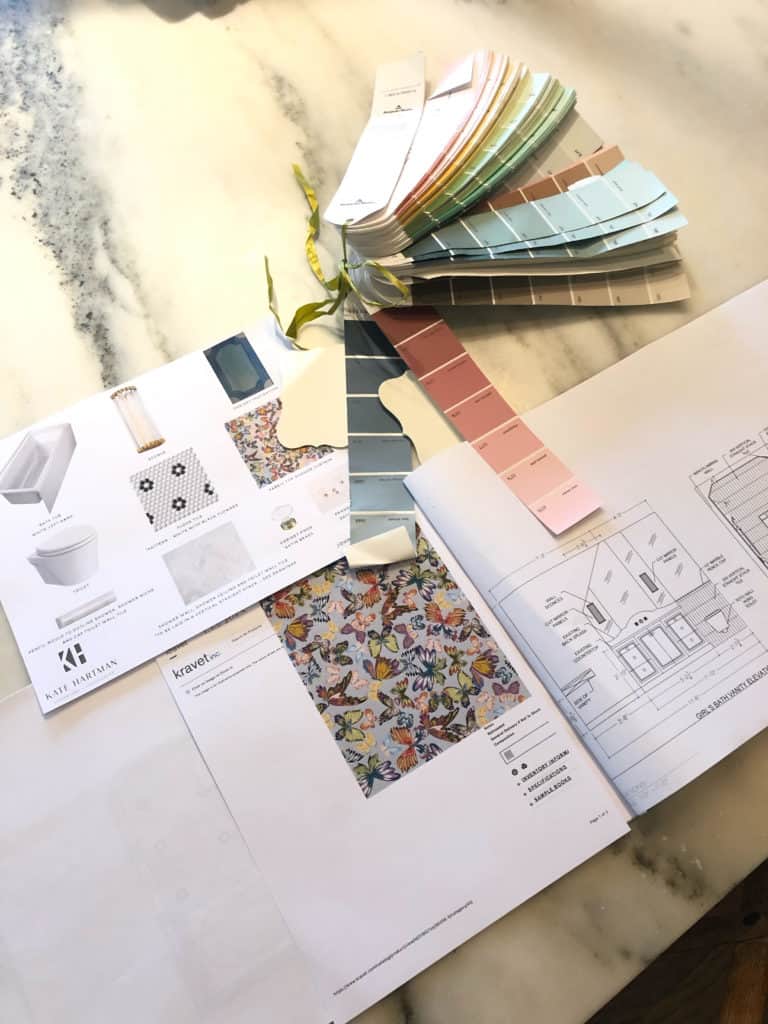 Product Availability
As an interior designer, choosing the right pieces for a space is crucial. When you put together a cohesive plan it can be difficult to reinvent your and the clients' vision in a new way when pieces have been discontinued or are out of stock with long lead times. Especially when the item in question is one that sets the tone for the rest of the space. The availability of items changes daily and an item showing in stock one day may be out of stock with a 12 month lead time the next. Extra steps have been added to the design selection process with multiple stock checks (during selection, right before presenting to a client, and at the client approval/ordering stage) and re-selections when the long lead times are not an option. 
Throughout 2020, the supply chain began to suffer due to an increase in Covid cases in common manufacturing areas like China, South Korea, Vietnam, and Germany. In response to these cases, shipping companies cut their schedules with the thought that demand would drop significantly which has not been the case.  With The timing and amount of purchases completely overloaded the system, factories are now scrambling to complete orders. 
Unfortunately, the long lead times caused by supply chain disruptions, shipping bottlenecks, and increased demand seem to be here to stay. All of this means an increase in the time a designer needs to invest in a project and an increased risk for client frustration and dissatisfaction. Designers are challenged with communicating a moving target of dates provided by vendors who are constantly dealing with sharply rising material and freight costs as well as labor shortages. 
Increased project length can have a huge effect on business development. Interior designers utilize their websites and social media to promote their work with hopes to gain new clients, but if a project is delayed and can't be photographed during the regular timeline, a new promotion strategy will have to be implemented to keep business flowing.
Diversification of Traditional Spaces
As a designer, you may work on a range of different types of spaces (residentially, commercial, hospitality, etc) or primarily focus on one. In addition to working on spaces that are within their traditional wheelhouse, designers are also seeing an increase in requests for unique or dual-use spaces like home offices due to remote work, classrooms/dedicated teaching areas due to an increase in homeschooling, and amenities in in-person offices.
According to the American Society of Interior Design, "More defined office space at home was experienced by 68% in 2021, and of those, 90% see this to be permanent. With the increased amount of time spent at home, our homes have become a hub for a multitude of activities over a longer period of time and more permanently." 
This is a positive in many ways for interior designers, as it gives them new and unique projects on which to work. The struggle in between the lines is finding new suppliers for the products if the current vendors you work with don't offer the items needed to complete the space and continuing to educate yourself on best practices when designing in these spaces.
Virtual is Here to Stay
Covid-19 has made virtual meetings, school, and work the norm. Interior Design is a very hands-on profession, and interior designers are having to adapt to an increase in virtual meetings to discuss projects and business promotion (with their marketing agency if they have one, showroom/store visit, meetings with other employees, etc). 
This can make communicating a project's vision to a client more difficult and cause interior designers to reinvent common practices to accommodate individual needs. Even with all of the advances in technology, there will never be a substitute for a face-to-face meeting in a client's space. 
Design Matters 
While Covid-19 has presented an array of challenges for interior designers, there is hope that these won't last forever. Even more so during a time of such uncertainty, a designer's job is to provide creative solutions…both in the design aspect of the project and the increasingly challenging implementation phase.