What Is Modern Interior Design?
"I want this room decorated with Modern pieces" is something that's pretty commonly said to modern interior designers and decorators, but few understand what modern design entails. It's one of the most commonly misused phrases in decorating. Some may use "modern" and "contemporary" interchangeably, but the two are vastly different. Our full-service interior design firm in Boulder, CO can help you achieve the modern interior design of your dreams.
Modern Vs. Contemporary Interior Design
Modern style refers to a specific time period or historical movement. Today's modern style is based on a movement born around the turn of the 20th century. Modern furnishings and decor utilize natural materials, feature neutral and earthy tones, and eliminate unnecessary detailing. Colors will appear more monochromatic in modern design. 
Contemporary design does not limit itself to a specific time period or design philosophy, rather it is constantly evolving and can include modern elements. The contemporary design describes today's trends without tying itself to a specific period. Beginning in the 1990s, the contemporary decor was minimalist, and colors can include a wide range of options. A popular color option is to include black and white with stark contrasting colors. The contemporary decor may be simply decorative, but modern pieces will be functional. 
Both styles can have a place in your home or office. Many people tend to lean towards modern styles because of their functionality. In today's popular trends to "declutter" and get rid of things that don't "Spark Joy," the modern design is holding onto popularity because of its desire to simplify things. We see this desire for functionality in today's "open concept" floor plans.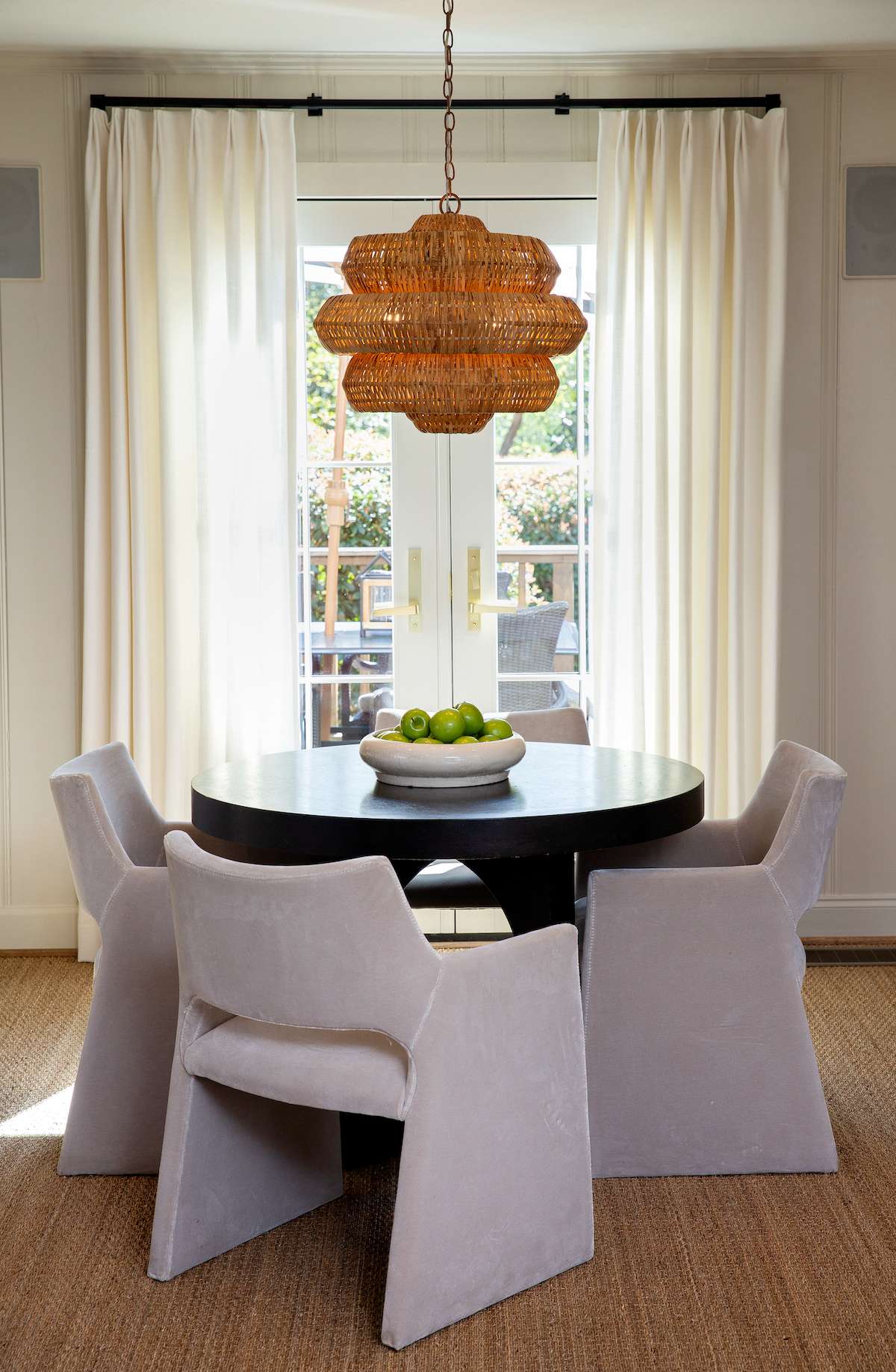 Characteristics Of Modern Interior Design
The ideas behind modern design make it the perfect option for those who like simple, uncluttered spaces. Consider these five characteristics of modern design before making your final decision: 
Clean Lines

: Homes are constructed and decorated with clean, simple lines and minimal ornamental decorations. You won't find many curves in modern design. 

Minimal Home Decor

: Modern design prioritizes function over fashion. Spaces are free of "fluff." 

Neutral or Natural Colors

: Think whites, grays, beiges, and other earthy tones. You won't find bright, bold statement colors in modern design.  

Open Floor Plan:

As mentioned above, form meets function in modern design, and the open floor plan is the perfect example. Instead of walls, use furniture to create barriers between spaces and rooms. 

Low, Horizontal Furniture and Finishings:

Also pay attention to the materials in your furniture- natural woods, metals, leather, and more on a low-lying sofa can give your home a modern feel. 
History Of Modern Interior Design
Today's Modern Design is deeply rooted in German and Scandinavian design and architecture. It's simple and clean. We can trace it back to the 1920s through the 50s when access to building materials like steel, wood, and concrete improved and influenced art and design. The modern movement continued to grow in popularity throughout the second half of the 20th century. Later variations of modern design have been referred to as mid-century or post-modern. 
One of the key beliefs of modern design is functionality- every piece has a purpose and has little to no room for excess. In a post-World War II world, architects began to steer away from the minimalism of modern design in favor of more ornamental design. Today, modernism has seen a rebirth with popular features such as open concept floor plans, exposed ceiling beams, and the use of natural materials like hardwood floors, wood cabinets, and neutral colors. 
Modern Interior Designer in Boulder, CO
Whether you've fallen in love with modern design or are looking for something more contemporary, the team at Kate Hartman Interiors is here to help make your dreams a reality.
We are a full-service interior design firm in Boulder, CO. To get started, fill out our client questionnaire.